MUSING
April 18, 2017
Stand Still and Wait
Several years ago as I was working on a musical project, I wrote these words and I wanted to share them again with you now in a world that has changed from what the world was like twenty years ago.  Or has it?
Some night feel like they last forever 
Even the moon runs away-
Clouds may come and gather from every direction
Chasing sweet dreams to another day.
They snuff out the stars.
They make you feel afraid,
These nights with their haunted refrain.
You may even forget the birds and the flowers
While you run in circles –
Lost in your running
Far away from angel's strains.
Stand still and wait for the night to pass over
Under cover of darkness the morning will rise
From the east comes the hope
And it's wrapped up in sunlight,
So rest, close your eyes, and wait one more hour...
I feel like I have been waiting "one more hour" for most of my life, and especially this year. Now it is the Advent Season and this time of year is all about waiting; and in the end, our hope, peace, joy and love are realized in the birth for which we have all been waiting. This joyous new life that is ours no matter how long we have to wait.
In the world as it has been expressed in 2017, we have waited through so much unexpected: hurricanes and floods in Texas, fires in California, murders in mass shooting all over the country especially big ones in Las Vegas and Sutherland Springs, famines in so many parts of the world, ethnic cleansing, terrorist, sexual harassments, lies and questions in our politics and so much disappointment this year. The seasons of our souls have been soaked in doubt and fear as our hearts are shocked with the kind of surprises that test our faith. What a time!
Friends, my waiting has informed me that this is LIFE as we live it; and my faith also informs me that when we least expect it, God appears and the world seems changed. We recognize that change as we partake on this journey with a friend or a family. How long is that journey? Is it from dark to dawn? During this season, is it all the way back to Bethlehem?
How far is it to Bethlehem? Not very far.
May we find the stable room lit by a star?
May we see the little child? Is he within?
If we lift the wooden latch, may we come in?
May we stroke the creatures there,
Ox, ass, or sheep?
May we be like them, and see Jesus asleep?
May we touch his tiny hand? Will he awake?
Will he know we've come so far, just for his sake?
Great kings have precious gifts,
And we have naught.
Little smiles and little tears
Are all we brought.
For all weary children Mary must weep
"Here on this bed of straw, sleep, children, sleep."
God's in his mother's arms,
Babe's in the byre
Sleep as they sleep
Who find their heart's desire.
I hope my musings will remind you that we have waited so long, come this far. Now, can't we wait for just one more hour? Our joy comes every day with the dawn.
And that is the way I feel,
Cynthia

MUSING
April 18, 2017
 
one
one is coming. one is on the way. one is here to maybe change your life. We are one in the Spirit. We are many and we are one.
Finally, the new CD is here. Will and Patti (my sister) and I started this effort over a year ago; and at last, I can show it to you. A close and dear friend told me that this was "perhaps the recording Cynthia always wanted to make." I cannot tell you how much I personally love every cut, every musician, and every tender and wild thought that went into deciding on these songs.
In 2015 I was in Santa Fe (the Holy Land) for a couple of weeks and Will said, "Let's do a new CD."
"O.K.," I responded. What a landscape and what a land of Spirit in which to create. We found a string player, a pedal steel player, an accordion player, a drummer, some native American back-ups, some middle-eastern sounding instruments, etc., etc. - not to mention The Holy Spirit – and in a week we had recorded an entire album in Will and Melissa's house. A few "nips and tucks"  happened in 2016, and...here she is! One.
I really cannot tell you which cut is my favorite, but I will take time over the next few days to tell you why I love each song. There were some interesting stories behind each choice, and I want to share them with you. Some were stolen from my buddy, Janis Ian, one is a prophetic song by David Crosby, one a hymn from Fanny Crosby ( I love all the Crosbys from Fanny to David); and several lyrics to help in healing and gaining in courage "for the living of these days."
Easter is here. Easter is NOW! Easter is our Forever symbol and song of resurrection! Maybe this year we will all "let go" and accept the fact that the Kingdom has come and joy is ours.
I pray that you will open your ears, yours eyes, and your mind to that truth of new life, and know how much we can be a part of that recognition in each others lives.
Remember: "Some people's lives just need to be KISSED*..." 
This is the way I feel,
Cynthia
*(that thought belongs to Janis)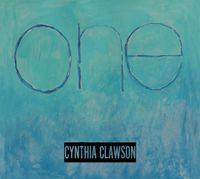 MUSING
January 2016
I sing to use the waiting
My bonnet but to tie
And shut the door into my house
No more to do have I
Till his best step approaching
We journey to the day
And tell each other how we sung
To keep the dark away
-Emily Dickinson
I sing to use the waiting... How we sung to keep the dark away. I imagine that was a quiet, airy, sparrow-like sound as opposed to a Maria Calla's empowered vocalese that could cause the heart to tremble. Yes. That would be Emily's style of singing while she waits. Right? Or, who knows? Our sweet, demure Ms. Dickinson might have been a red monster underneath her black and white attire and her waiting cries might have been long, loud and BB King bluesy - But she did say that she sang in the interim... and some days our lives feel like the now, the past and the future all flow together and the interim is all we own. The now in which we must sing. We sing beyond and before fruition. Don't you just love that word? The fruition is out there beckoning us all to keep forging ahead even into the dark. Emily might have been a bit frightened of the dark and more in love with morning, but perhaps she wanted to sing the dark away to hasten up the flight, past the night, to sunrise, to ressurection. Maybe. Perhaps. I love those words, too.
As some of you know, my father died this Fall and we laid him to rest in the military cemetary on the Marines' birthday. What a day for him and for us! I'm sure he was as proud as we were. My sister and Brother and I sang "In That Great Gettin' Up Morning" and Vince Gill's tender "Go Rest High on That Mountain" and we sent our Daddy off to shout love for the Father and the Son (And he was a singing, SHOUTING, Marine, if there ever was one.)
Three nights later, I sang a concert in the very same church where we had held his funeral, still a bit stunned from the events of the week, and again, still stunned by grace. Now, as I go on I am stunned by the grief and how it works itself in and out of the song, and the same with the song. Oh, the grace, the gift in the music. "I sing to use the waiting..." for the grief to move. Sometimes the grace/song comes wrapped in the sound on the radio. Often it just rises up from my own throat and lands over in my heart so that I can get on with the day, continue the concert, sleep through the night. The song is standing by as a diligent servant waiting for the moment it is needed to provide in the waiting...
Or perhaps the singing itself is like the servant's pleasurable occupation. The waiting for or the waiting until is more about waiting upon Life and Grief and family and friends and our wonderful world full of terror and treasure. We wait and wait, in light and dark, until...
William Cowper was a brilliant writer who lived and died many years ago. It is reported that he was not healthy in his mind. However, I read his lyrics...I wonder how healthy he was and how that is to be measured. Maybe he understood more than we thought...Maybe you can hear his mind, his heart, his song as you wait.
This is the way I feel.
Cynthia
MUSING
August 2015
I have had a remarkable summer! What is re-mark-able? Does this word mean something that you want to mark down, or make another mark on, re-mark it over and over? I love words and often play with them, manipulate them and if I do that in trying to describe these past months, it would be a list of words like: beautiful, creative, sad, joyous, memorable, mystical, mysterious, hot, hot, hot, and remarkably enough a horned toad blessing. You heard me, a horned toad blessing. 
My sister, Patti, gave me a small, clay horned toad that we also called horny toads. We had just spent two intense weeks recording a new CD of songs I loved. Some were old songs, some were new songs. We were all in Santa Fe, New Mexico and Will Courtney, my son was producing the project and engineering it, too. After two weeks, I had to get back home to Houston and Patti went with me on that long drive – sunup to sundown. Needing a little energy boost, we stopped in a little Texas town for the kind of pick-me-up that only fudge can give. While in that store getting essentials for travelers, gas and fudge, Patti bought this little clay horned toad. The creature was native to parts of Texas, Mexico and the southwest. It is rather like a cross between a frog and a lizard and covered with little protrusions all over his body. Protruding from his head are two larger horns. His belly was by contrast smooth like a frog's belly. You seldom see them any more. It seems they are almost extinct, but they were part of our Texas summers as children. We played sunup to sundown out in the sandy yard under oak trees, and "everything was gonna be alright." 
Ah, childhood, innocent, creative, and joyful. At least mine was for the most part, and I am grateful. The little toad was difficult to catch; but if you held him and turned him over, you could stroke his belly and almost hypnotize him. When the next adventure caught our attention, we would turn him up right and let him go and watch him scurry off. 
Patti, thank you for reminding me that life is fragile, fun, extraordinary, exciting, rough, rushing by so quickly…and remarkable. The gift of a small, clay horned toad figurine has a place on my dresser reminding me how we must become as little children and be willing to reach out and grab the unique gifts of grace. You, Will's music, Mexican food, voices and minds in harmony with the Mystery – the Holy One are part of that grace. I hear the call. Do you, friends of mine? 
This is the way I feel,
Cynthia
MUSING




June 2015



It Won't Rain Always
Aaron Wilburn, Gloria Gaither and Bill Gaither wrote a song that I recorded a few years ago that speaks to and for my heart these days.
         Someone said that in each life
         Some rain is bound to fall
         And each one shares their share of tears
         And trouble troubles us all… 
Some rain? Trouble? As I sat high and dry in Santa Fe last week, I watched the news every day and saw people in Texas and Oklahoma struggle to understand the rainfall, struggle to comprehend the devastating floods. How can we survive?  "Who'll stop the rain?" one songwriter said. 
Finally, it did stop and now begins the life after the fury and the blessing. I wonder, too, about the incredible power of the rivers that do eventually lead to the ocean, that do bring life as well as loss. Somehow, I am reminded about the indestructible power of love that carries us past the tide. I am aware of the sun that will rise every morning. I wonder and marvel about the mystery of all this as I pray and hurt and wait. 
Emily Dickinson said, "I sing to use the waiting," and I suppose I do, too…no, I
always
sing! And for this time I use Bill and Gloria and Aaron's song and the word's of the Psalmist who said: "Joy comes in the morning, and our mourning will be turned into dancing." While we wait… 
This is the way I feel, 
Cynthia
**Cynthia's CD, RIVER OF MEMORIES, is now in our store in very LIMITED SUPPLY.
Click HERE to order.
MUSING
March 2015
On every one of my calendars around the house, office, car, purse, and phone I have the First Day of Spring underlined, colored, rain bowed, exaggerated, and marked in some way. At last, it is almost time for the happy season to start and we will have survived the cold. For many of us the cold lingers on until April and sometimes May, but even those days will be bearable because of what just around the corner. I thought of Bill, Gloria and Aaron's song that I recorded 20 years ago, "It Won't Rain Always." This year we could change the lyric to, "It Won't Snow Always." 
I also thought of Carly Simon's "Anticipation" which describes what most of us are doing more often than the flat-out reality of getting what you longed for. My mother used to tell me that anticipation was half the fun of life. I think now that she was giving me a gentle warning as I walked out the door on one of my high school dates. She was right most of the time, especially about spring in Texas. Bluebonnets, oleanders, mountain laurel, Indian paintbrush, and the early robins are eagerly anticipated.  Already robins are evident in our yard in spite of this unusually cool weather. She loved all the seasons and I am so grateful to her and love her for making us aware of the anticipation for and evidence of the seasons of the soul in our world. 
I remember Gloria Gaither saying to me once how glad she was to live and rear her children where seasons were so delineated because that change is the perfect symbol, metaphor for our life's journey. There are challenges; we are not in charge, but we can survive – even thrive – in a cloud of hope, the wind of change, the dark night of the soul, and the dazzling bright light that announces the life and presence of the Divine. That new season, new day, new beginning grows in, up and through the very ground of our being. 
It's spring again
And the birds on the wing again
Start to sing again
I love you… the song of songs
And it all belongs to you and me." 
That's the way I feel, 
Cynthia 
P.S. Mark your calendars MARCH 20
th
! 
MUSING
March 2015
At last! I can do it! I can let you hear it! I can show off and dance around the room because now I can show you what was birthed last year. 

As so many of you know our children had a band together (traveling carnie folk) for a few years called "Brothers and Sisters." It was always such a joy to watch them sing, play and create on and off the road. They were especially loved by those old Austin hippies which they learned about from their father, of course, when he was there in the early 70s.
 
Last year Will struck out on his own and made this wonderful solo album (that's what we called them back in the 70s) which I want to share with you. He got rave reviews from LA to Sweden to Austin and back. You are going to love this offering, especially those of you who have walked some of the same paths I have. How proud I am of this voice on this recording and how amazed I am at his writing. On more than one occasion, after listening to this CD I would find myself thinking,  "How did he know that? Or he has lived a long time! Or what an old soul we birthed"!
 
Please take a listen and make this album a part of your collection: A Century Behind by Will Courtney. You will love every single cut, I promise. While this may not be a "religious" album, you can definitely hear is upbringing and our values. His Grandpa, Bro. Tom said he especially loved, "I'd Have to BE Crazy" – which you will be if you don't purchase this today.
 
 
This is the way I feel,
 
Cynthia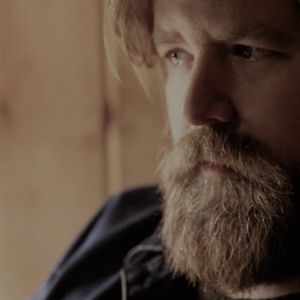 Also, be sure to sign up for the Will Courtney mailing list
to find out about new releases and tour dates!



 
MUSING
January 2015
Happy New Year! 
To all my friends, family, fellow strugglers, vagabonds, troubadours, lovers of Heaven and Earth:
Clowns, singers, and dancers are we
making faces for lives full of travesty
singing songs to the night time,
toe-tapping at fears
to chase away lions and tigers and bears.
Our legs have grown weary
and our voices are weakened
another handful of make-up
cannot cover broken hearts
    and frustrating dreams.
What we need is a vision
of what is to come
a kingdom of children led by a Lamb
that beckons the lion
to lie down in grace
and love the dancers, the singers, the face
of the tear-stained clown
who is trying to love.
Sweet joker,
that flutter you felt
was a dove.
    -- Cynthia Clawson
       Lousiville, Kentucky
January 2, 1988
Dear Cynthia,
On the morning of Christmas Eve, as I sat quietly and read the scriptures, I realized for the first time that the names of Christ showed such extremes in his character.  As I read "Lamb of God…" and "Lion of Judah", I thought, surely, even Christ had extreme swings in his personality; and perhaps, when the scripture says, "Even the lion and lamb shall lie down together", it means WE are to bring together the extremes of our being and learn to live in peace with all the facets of our individual character.
There are areas of my personality that I do not feel comfortable with, or hold in great disdain. I so want to have a quiet, contemplative, serene spirit… and although there are times that I show that side of me, more often than not I show my aggressive, gregarious, boisterous side; and I like both sides—the lion in me and the lamb in me—yet, I can't help but believe that the Lord would rather me be more lamb-like than roaring like a lion, most of the time.  I Peter 3:3-4 says, "Let your beauty be the hidden person of the heart, with the incorruptible ornament of a gentle and quiet spirit, which is very precious in the sight of God." 
Now, the question is: how do I pursue a gentle and quiet spirit, without squelching the excessive, unrestrained in me? I want to show foremost the "fruit of the spirit" that results in gentleness, meekness, and humility.  I find that I adore those persons who evoke in me a gentleness of spirit, yet I usually seek the company of those who allow my raucous, aggressive behavior.  Is that because I feel more comfortable with the loud side of me? Or, do I purposefully avoid the quiet, so I do not have to listen to me heart??
My only new year's resolution is to pursue more time to be reserved, gentle, mild, composed, pacific, quiet, and subdued.  
When I make my resolutions toward visible things, like lose weight, OR… start a daily exercise regime, OR… get my finances in order, OR… organize all my tax papers, I know from the beginning that not only will I NOT achieve my goals, but there will also be tangible evidence of my failure at the end of the year.
So, this year, I resolve to seek a quiet spirit and to learn to be more comfortable with the gentle whispers of my heart than the loud, crashing, brazen pronouncements.
I am resolved!
Patti
January 2015:
I recently came across the above excerpts from a stack of correspondence between my sister and me, and I thought maybe some of you could relate to our shared longings.  It is 2015 A.D. and I feel like we are all still yearning for the same things we've always wanted—love, joy, peace, and hope for a new world. God bless us all in this common pursuit!
 …what we need is a vision 
of what is to come
a kingdom of children led by a Lamb
that beckons the lion 
to lie down in grace
and love the dancers, the singers, the face
of this tear-stained clown
who is trying to love.
Sweet joker,
that flutter you felt
was a dove.


This is the way I feel,
Cynthia
---
MUSING
November 2014
INTERLAKEN


Muted-auburn maples
Move unanimously
With the approaching autumn winds.
Silken sighs sweep through silent limbs
To stir the stubborn leaves
Still struggling to survive
After the scorching summer sun.

 I wait for winter
And wonder how long
This Indian Summer will stay.

 I am READY for Winter
And find myself
Calculating the cost of concealment,
Counting the days
Until the trunk will stand stark,
Autonomous,
Stripped of its colorful camouflage,
Limbs no longer weighted down
By faded, bejeweled costume,
Pronouncing its statement
Of seasonal freedom.

 
Patti Clawson Berry
October 3, 1989

 
*****************************
  

With an aging spirit
Now more accustomed to nakedness
And a wind that sometimes chills
To the marrow of thought,
I stare at these trees stripped of disguise,
Standing in their season
And I marvel at our similarity.

 In the apple-scented autumn
The breeze can so woo the forest
That with embarrassed trembling
She will drop her yellowed ensemble
At her feet –
And by Christmas even the smallest
Brown leaf
That symbolized a courageous beauty
Will be discarded
And she has no choice but to stand alone
In her quiet.

 Will she remember, without pain,
The comfort of a billowy-green mantle
That rustled at midday like green
Taffeta in a breezy dance?

Or does she grow anxious in fear that
Some winter storm could change her shape,
Break a limb or even steal
Some early crop of leaves
Intended for lovers who would
Lie in her shade?

 
-Cynthia Clawson Courtney
October 1987/2014


 
My sister Patti lives in the mountains, where her winters always come earlier and last longer than mine in the South.  So often, the way we view the seasons of the earth and the seasons of our souls is different.  As women in our 60s, we have obviously shared so many changes and turnings and stoppings and wonderings together.  We have learned and lost, loved and laughed, walked and danced down some wonderful roads together. (She and I wrote "Yoakum", from my album Episodes, to talk about longing for that still place.)
 
Part of the outcomes of our lives together has been the words across pages—back and forth to each other—to stay in touch with our feelings, trying to 'stay present' to one another.  Maybe someday we will get courageous enough to publish the book.  We already know the title. The idea was given to us in the autumn, while sitting in an old chapel, north of Santa Fe, where we felt the ground of our Being and the healing that comes in being vulnerable to the seasons of life and love.

Right now, everyone I know is in transition.  During a woman's labor to birth a child, it is the hard time!  It seems we are all heading toward an unknown season.  What's next?  What does the future look like?  Will I be alright in the change?  Can I survive well?  Will I know which path to follow?  Can I be me—the child I was created to be?  Who am I? I wish the Mother Mary was here to help answer some of these questions. Life was not easy for her, but what a courageous woman.

Christmas is coming, but how FAR is it to Bethlehem?

Dear Patti,

Remember, Mama's favorite song ended with the chorus:  "Many things about tomorrow, I don't seem to understand—But I know who holds tomorrow and I know who holds my hand."

Here's to being courageous today and tomorrow and, to holding hands!
 
This is The Way I Feel,

Cynthia

P.S. My Mother and the Mother Mary had a lot in common. They lived in wonder and suspense not knowing what was ahead.

Thank you, Mark Lowry, for "Mary, Did You Know". 
MUSING


September 2014
I was not a hyperactive child – active, yes. Hyper, no. I definitely was hyper-vigilant so as not to get into much trouble and draw unwanted attention to myself. Mostly I spent my time trying to be the creative, singing child that I was born to be. Now and then I did get into trouble for singing in class at my desk during math or science. "Who is humming?' the teacher would ask, and in the same breath say, "Cynthia! Be quiet, be still and concentrate on your work.""Yes, ma'am." And then my vigilance would kick in, and I would try to be the perfect student so as to not get a scolding from my mother who taught right down the hall.
As the years passed, I am still active, mostly in my head. I am not walking 3-4 miles a day like I used to. I am not swinging high on the swing set at the park. I am not even cleaning my house quite as often as I used to, but my head is spinning!
 
Last night, four or five times I was awakened by the need to remember Jane Fonda's married name. What is Ted's last name? What was it? Not Ted Nugent. Not Ted Bundy. No. No. Not Ted Danson. The question looped in my head all night until finally at 6:40 AM, I got up out of the bed and thought, TED TURNER! Like Turner Classics. Like Turner Broadcasting! With a great sigh of relief I wondered why I could not be still, even in the dark, and remember? Poor brain.
 
I do know that I can be active on the piano, fingers up and down the keyboard, caressing notes, encouraging out melodies, banging out rhythms or playing slow songs late at night until I can almost put myself in an alpha state. I used to put myself to sleep playing the piano in earlier days, relaxed like I had taken some sweet yoga exercise. And sometimes I can hear God speak only to me. More often that not, what I hear is; "Cynthia! Be quiet. Be still and know."
 
I realized that calmness that came over me in the late evening or early morning hours was a kind of a calling via the keyboard to rest for a while. As a young girl, my mother would hear me playing with all the lights off. She would interrupt my solitude in the living room, turn on the lights and say, "Darling, don't play in the dark. Don't you need some light?"
"I'm playing in the dark just in case I go blind someday," I would say. "Turn off the lights, please."

Through the years a few people have asked me for a piano recording (not millions of people, but maybe a few hundred thousand. Ha! ). I am excited to announce that I have finally recorded an instrumental piano album (AVAILABLE HERE). Last year in Santa Fe, my son, Will, and I went into the studio and I laid down some tracks of my favorite songs that helped me to meditate and remember. I hope that you remember some of these melodies and that you will find a calmness in your stressful days. Hopefully they will be just a spark of light in whatever darkness you are in. "It's OK, Mama". As Hank Williams would say, "I saw the light".
 
As time has passed, I realize that maybe we are all playing in the dark…"dancing in the dark"? Sometimes we find the answers in the dark, in the stillness, in the quiet. When we are there, we can see more clearly, hear more easily. Listen. Learn. And know.

This is the way I feel,
Cynthia